Maryland Boats
Boat dealers and boats for sale in MD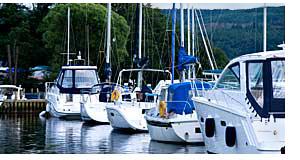 Maryland, with its stunning coastline and numerous lakes, offers a vibrant boating community and a plethora of boat-related activities. Boating enthusiasts in the state can find a wide selection of boats for sale, catering to various needs and preferences. Whether you're interested in fishing, family outings, or just cruising along the waterways, Maryland has a boat for you.
Among the major lakes in Maryland, the most renowned is the Deep Creek Lake. Nestled amidst picturesque mountain scenery, Deep Creek Lake provides an excellent setting for boating and water recreation. Boaters can explore the lake's serene waters and enjoy activities such as fishing, water skiing, and tubing.
Boat types available in Maryland cover a broad spectrum to suit different purposes. For avid anglers, fishing boats are a popular choice. These boats are equipped with specialized features for fishing, such as live wells, fishing rod holders, and spacious decks for casting. Fishing boats enable anglers to navigate various bodies of water, from shallow lakes to the deeper waters of the Chesapeake Bay.
For family outings and leisurely cruising, family boats are a wonderful option. These boats prioritize comfort and often come with amenities like sun decks, seating areas, and onboard facilities for picnicking or grilling. Families can bond and create lasting memories while exploring Maryland's waterways on these spacious and user-friendly boats.
Pontoon boats are another favored choice in Maryland, known for their stability and ample seating capacity. These boats have large, flat decks supported by pontoons, making them perfect for social gatherings and relaxation on the water. Pontoon boats are ideal for entertaining friends and family while enjoying the scenic beauty of Maryland's lakes and rivers.
For those who seek more speed and power, powerboats are an excellent option. These boats are designed for thrill-seekers and water sports enthusiasts, offering high-performance engines and sleek designs. Powerboats allow individuals to experience the adrenaline rush of gliding across the water at impressive speeds.
Among the various boat types, aluminum boats have gained popularity for their versatility and durability. These lightweight boats are easy to maneuver and are well-suited for fishing in shallow waters or navigating narrow channels. Whether you're exploring Maryland's coastal regions or inland lakes, aluminum boats provide a reliable and efficient boating experience.
For those who don't own a boat but still want to experience the joy of being out on the water, boat rentals are readily available in Maryland. Boat rentals allow individuals and families to enjoy boating without the commitment of boat ownership. Whether you need a fishing boat for a day of angling or a pontoon boat for a leisurely cruise, boat rental facilities offer a range of options to suit your needs.
Maryland's boating scene is vibrant and diverse, with an array of boats for sale and rental. From fishing boats for avid anglers to family boats for leisurely outings, Maryland's waterways offer something for every boating enthusiast. Whether you prefer the stability of pontoon boats or the thrill of powerboats, exploring the lakes and coastal regions of Maryland provides an unforgettable boating experience.
With all the boating opportunities in Maryland, it's no wonder there is so many boat dealers throughout the state offering a wide variety of boats for sale. If you like to sightsee, cruise, fish or water ski, there are dealers with your dream boat for sale. To locate a dealer near you, first select a quadrant of the state. Then find a boat dealer listed by proximity to cities, waterways, campgrounds and attractions in MD.
Locate boats for sale throughout MD
For further information about boat registration in Maryland, contact the Maryland Department of Natural Resources - Boat Licenses located at 580 Taylor Avenue, Annapolis, MD 21401. The phone number is 877-620-8367.
New & Used Boats
Maryland Resources
Baltimore
Jarrett Bay Yacht Sales
2736 Lighthouse Pt E
Baltimore, MD 21224
410 342-6600
Marc's Honda Sea-Doo
6027 Ritchie Highway
Baltimore, MD 21090
410 789-7400
Baltimore Yacht Sales
801 Lancaster Street
Baltimore, MD 21202
410 637-3500
Coastline Yachts Sales
2501 Boston Street
Baltimore, MD 21224
410 522-2800
Boating Center of Baltimore
2015 Turkey Point Road
Baltimore, MD 21221
410 687-2000
Glen Burnie
Daves Boat Trailer Sales
434 Crain Hwy N
Glen Burnie, MD 21061
410 761-6460
Boatland Marine Discount Centers
7328 Ritchie Hwy
Glen Burnie, MD 21061
410 768-3500
Boat America
6635 Ritchie Hwy
Glen Burnie, MD 21061
410 761-5901
Jenkins Boat Sales
7328 Ritchie Hwy
Glen Burnie, MD 21061
410 768-3500
La Plata
A S Used Cars
9085 Elmer Ct
La Plata, MD 20646
301 934-2660
Annapolis
Annapolis Yacht Sales Inc
7350 Edgewood Rd
Annapolis, MD 21403
410 267-8181
Gilman Yacht Sales Of Md
222 Severn Ave, Ste 24
Annapolis, MD 21403
410 990-4343
Thoroughbred Yacht Sales
317 Chester Avenue # A
Annapolis, MD 21403
410 267-9419
Crusader Yacht Sales Inc
7078 Bembe Beach Road
Annapolis, MD 21403
301 858-6868
Bristol Yacht Sales Annapolis Inc
623 Sixth Street
Annapolis, MD 21403
410 280-6611
Severn Yacht Sales
726 Second Street Suite 3A
Annapolis, MD 21403
410 263-5655
Cambridge
Elzey Custom Boats Inc
10 Washington St
Cambridge, MD 21613
410 901-9799
R And D Boat Supply Inc
22 Washington St
Cambridge, MD 21613
410 228-0674
Easton
Marine Mart
Po Box 702
Easton, MD 21601
410 822-0166
Abell Marine Yacht Sales LLC
8949 Mistletoe Dr
Easton, MD 21601
410 822-7700
Quimbys Fred Marine Sales And Services
9295 Ocean Gtwy
Easton, MD 21601
410 822-8107
Ellison Sails Inc
9333 Nixon Drive Suite D
Easton, MD 21601
410 822-5366
Marine Mart
12214 Ocean Gateway
Easton, MD 21601
410 822-0166
Chesapeake Boatworks
8727 Brooks Drive
Easton, MD 21601
410 770-3044
Ocean City
Oceana Boatworks
12703 Sunset Ave, Ste 9
Ocean City, MD 21842
410 213-7539
Moore Boat
117 49th St
Ocean City, MD 21842
410 524-3456
Hastings Boat Repair Inc
12737 Sunset Ave
Ocean City, MD 21842
410 213-2628
Boat Doctor Marine Inc
11850 Ocean Gtwy
Ocean City, MD 21842
410 213-1391
Martek Electronics
12507 Sunset Avenue Suite 3
Ocean City, MD 21842
410 213-0888
Ocean City Boatel & Service Center
12924 Kelly Bridge Road
Ocean City, MD 21842
410 213-2505
Some of the major cities we have listed for your convenience include Towson, Salisbury, Hillcrest Heights, Frederick, Waldorf, Baltimore, Cambridge, Dundalk, Glen Burnie, Bowie, Clinton, Fort Washington, Ellicott City, La Plata, Gaithersburg, Annapolis, Bel Air South, Easton, Ocean City and Columbia.
Maryland boat dealers are familiar with boating requirements in MD. They can easily assist you in selecting the right boat for your intended use, as well as make suggestions for boating safety and ways to keep operating costs to a minimum.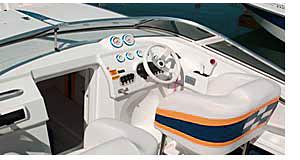 Most of these boat dealers offer new and used boats in many styles and configurations. You can find fishing boats, deck boats, pontoon boats, bow riders and party boats. Some boat dealers may also offer bay and offshore boats for larger bodies of water and coastal use.
Places to boat in Maryland
Once you acquire the ideal boat, we'll help you find places to boat in Maryland. Lakes are listed by quadrant within the state for convenience. The list of major lakes includes Loch Raven Reservoir, Mason Dixon Pond, Deep Creek Lake, Lake Jenkins, Prettyboy Reservoir, Back Creek, Rocky Gorge Reservoir, Triadelphia Reservoir, Lake Lariat, Potomac River Reservoir, Youghiogheny River Lake, Liberty Lake, Piney Run Lake, Bankhead Cove, Gilbert Pond, St Mary's Lake, Trinity Lake, Blackwater Ponds, Savanna Lake and Gilbert Run Lake.
Rivers too can be a fun place to go boating and are listed by quadrant also. Some of the major rivers we've identified include Potomac River, Patuxant River, Potomac River, Nanticoke River, Monocasy River, Chester River, Choptank River and Youhiogheny River.
Boat companies and manufacturers in Maryland
Throughout MD you may find manufacturers of boats, trailers or boat accessories including Demaree Inflatable Boats and Flying Scot Sailboats.
Boat types commonly used on MD waters.
If you are looking for a specific type boat, we may have information for you. Some of the boat types we cover include sailboats, pleasure boats, family boats, pontoon boats, cruisers, fishing boats, bass boats, speedboats, inflatables, jon boats, cuddy cabin boats, canoes, car toppers, ski & wake board boats, deck boats, aluminum boats, electric boats, jet skis, personal watercraft and fish-and-ski combos.
We'll help you find the boat, waterways and resources to make owning or renting a boat in Maryland an absolute pleasure.
Boats in Other States