All About Boating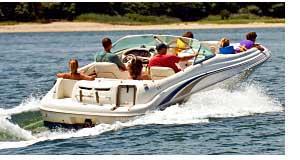 Boats today are sophisticated watercraft designed for specific purposes with features and comforts once only dreamed of. Find boat dealers using the map below, conveniently listed by state which is broken into four regions of the state and then within proximity to cities, lakes, campgrounds and other area attractions of interest to boaters.
Boating information
Whatever you want to do on the water, you can find the right sort of watercraft to suit your needs. Your family will love spending time on your own boat. Many families find that boating increases the responsibility of youngsters, as all hands on deck means that all can share the work of maneuvering and caring for the boat. There is nothing like messing about in boats and enjoying the sunshine and water that nature provides.
Enjoy Family Fun with Boats & Boating
If you want fun for your whole family, you can do no better than to take a leaf of the Water Rat's book and start messing about in boats. Whether you love to speed along the river for the ultimate adrenalin rush, or prefer the simple pleasure of paddling along the river in a row boat as the Water Rat did, boats offer something for everyone.
Whatever sort of watercraft you have, just getting out on the water will bring great pleasure to everyone in your family. There are so many different types of boats that you can choose the right watercraft to meet your needs and desires.
Paddling Watercraft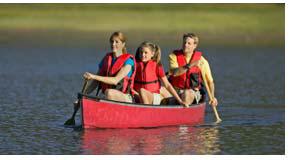 Canoes, kayaks, and row boats are the most common of the watercraft that use human paddling power. You can purchase two and three man canoes or car toppers (boats that you can transport on the roof of your vehicle) to suit your family size, or hire these types of watercraft for a fun day out on the water.
Small Motor Watercraft
Small motor watercrafts include jet skis and personal powered vehicles for the water. You can include the inflatable boats, small aluminum boats, and basic speed boats in this category. Most of these are terrific for a single day out on the water, but do not offer the facilities to sleep overnight on the water. Depending on your family size, a small motor watercraft can be a good starting point to get your family enjoying the boating lifestyle. Many people who purchase the larger motor watercraft also have a small vehicle as a tender to get from the large boat to the shore.
Quick Links
Fishing Boats For Sale
Bass Boats
Ski Boats For Sale
New & Used Jon Boats
New & Used Jet Skis
Canoes
Large Motor Watercraft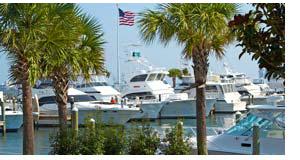 Any motorized watercraft or boat from six feet to 120 feet can fall into this category. You can have large ocean going vessels or smaller watercraft that go along the rivers or calmer waterways. Most of the larger motor boats have at least a bunk or some facilities to cook or to sleep in. Depending on your family needs and what you want to do with the boat will depend on what sort of motor boat you purchase or rent.
From renting houseboats for a leisurely vacation along a river, to purchasing the fastest ski boat for many days of family fun, motor boats offer a wealth of choices for boat users. Fishers love bass boats for freshwater or good trawlers with enough power to get the boat out to the big sports fish in the ocean and some families love a cruiser with all the mod cons to keep the family entertained for a whole weekend.
Sailing Vessels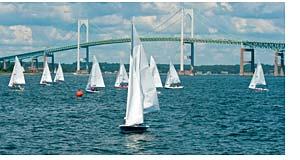 Sailing boats are a different lifestyle choice again. Although many sailboats do have motors for emergencies, the main joy of a sailing boat is hoisting the sails and going where the wind takes you. Environmentally friendly, sail boats come in all shapes and sizes, from the smallest one person boat to large ocean going vessels that house a crew of 20 or more people. Although there is physical work in maneuvering the sail boat, it is certainly a satisfying way to spend a glorious summer day.
Boating By State

Boats & Boating
Boating opportunities for the entire family.