Boat Repair, Service & Maintenance
Find the right service for your boat and motor.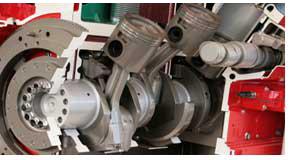 There is nothing worse than running your boat aground or being unable to enjoy a beautiful sunny day out on the water because your boat needs repairs. Motors, props, batteries, wiring and structural items can all fail and ruin a potential day on the water. Thankfully, there are many boat repair resources who can help you to get back on the water.
Boat maintenance and repairs.
Wherever you live across America, you should be able to find a local boat repairer who can professionally repair your damaged boat and get you back on the water as soon as possible.
Some fiberglass or aluminum boat repair should be left in the hands specialists. Find resources listed by state using the map below.
If your boat is insured, the insurance company should cover the repairs from on the water damages. Sometimes, it is much cheaper to repair a damaged boat than to buy a new one, and insurers will usually see if the boat is repairable before writing a damaged boat off the books and replacing it.
Quick Links
Fishing Boats For Sale
Bass Boats
Ski Boats For Sale
New & Used Jon Boats
New & Used Jet Skis
Canoes
Fiberglass boats are often the easiest boats to damage in the water, usually by running over a submerged branch or rock that the driver of the boat did not see. A fiberglass boat is relatively easy to have repaired, but it does entail getting the boat out of the water for at least a week.
A boat repairer will insert new fiberglass segments into the damaged sections and then sand the fiberglass back to match the finish of the original boat. Fiberglass repairs can be quite complex. Sometimes, a boat repairer will insert foam into the hole before creating a new fiberglass shell hull for the boat.
Aluminum boats can be easier to repair, especially if you have just dented the bottom of the boat. A boat repairer will hammer out the dent or will fix a new plate of aluminum over the affected area of the boat. A good boat repairer will ensure that the aluminum repair will not leak or rust by ensuring the marine grade aluminum patch has no areas where water can enter between the layers.
Boat repair options in all states.

Boats & Boating
Boat repair, service and maintenance information.