Yachts & Yachting
Which Yacht? Finding Your Ideal Yacht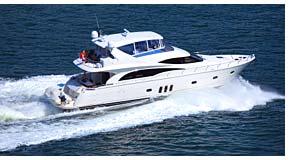 A yacht is boat made for both luxury and comfort with two main classes, the sailboat and the powerboat. Yachts have one of three hull types, mono hull, catamaran, or trimaran. The mono hull yacht has one hull similar to other popular boats, but with a deep keel and ballasts to help improve horizontal stability. Catamarans have two hulls, one on each side and the trimaran has three hulls for added stability.
Yachts and luxury yachting
Many yachts are available for charter. Hiring a yacht for a week can make a very memorable holiday for your family and is particular popular as a honeymoon experience with young newlyweds discovering the joys of yachting together.
There are several different types of yachts, the day cruiser, the weekender, the cruising yacht, the luxury yacht, and the sport fishing yacht.
Quick Links
Fishing Boats For Sale
Bass Boats
Ski Boats For Sale
New & Used Jon Boats
New & Used Jet Skis
Canoes
Speed Boats
Inflatable Boats
Sailboats & Sailing
Electric Boats
Map For Lakes & Boating
Boat Shows
Kayaks For Sale
Boat Loans & Rates
Luxury Yachts For Sale
Inboard-Outboard Motors
Deck Boats
Boat Accessories
Boat & Boating Safety
Boat Trailers For Sale
The day cruiser yacht is typically less than 20 feet in length and is designed for day trips returning to land for sleeping arrangements. As such, the day cruiser yacht does not have cabins and other amenities are limited as well.
The weekender yacht upwards of 30 feet in length is designed for weekend water getaways. These yachts come with at least one or two sleeping cabins, bathroom facilities, a living area known as a saloon, and a kitchen area known as a galley.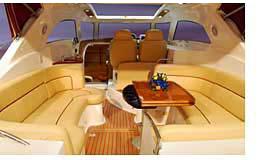 The cruising yacht upwards of 45 feet in length is designed to accommodate your needs for extended trips of one week or longer. These yachts have many sleeping quarters, bathroom facilities, a galley, and enough added extras to provide the comforts of home while on the water for extended periods of time. These are the upscale RVs (recreational vehicles) of the water.
The luxury yacht, the largest of the yacht family measure above 80 feet an in length. Luxury yachts can cost millions of dollars and can have several levels. Large staterooms, saloons, and dining areas give the appearance of a floating hotel. Usually crew accommodations are included but are less luxuriously fitted out than the main saloons. Some luxury yachts even have a helicopter landing platform on the top level.

Boats & Boating
Yachts and luxury yacht dealers.